The 2020 Summer Sports and Fitness Camp
Our 35th year!
At The International Tae Kwon Do Academy

With Master Instructor, Brian Malik

32 Tioga Way Marblehead (781) 631-8504






General Description


Camp will begin at 9:30 AM. We usually start the day with a few indoor games, then have a class in the morning, followed by a short trip to a local park or beach where we play various sports and games such as Soccer, Wiffleball, Flag Football, Kick Ball, Ultimate Frisbee, Frisbee Golf, and Capture the Flag. We break for lunch; students bring their own lunch and water bottle. After lunch we play more sports and games. What we do each day depends on the weather. When it's hot, we may go to a beach. Sometimes we stay inside in the air conditioned classroom and play indoor games such as Arena Soccer and Dodge Ball. Camp ends at 3:00 PM.


Endorsement

Since the Summer of 1986, this camp has been a place where many of my students, have spent most of their Summers. According to many students, and their parents, this is the best Summer Camp in the history of Summer Camps. Students who like the Tae Kwon Do program, love the Summer Camp. Many of the students who participated in the first year of camp are turning 40 this year, and they are still talking about it! I try to create an environment where students can safely have as much fun as humanly possible, develop their athletic skills, and learn a few important lessons along the way.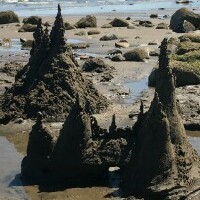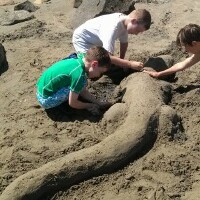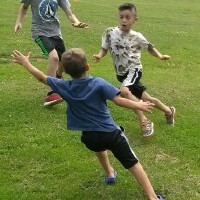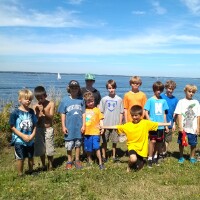 (beach art, plenty of exercise, unplugged fun and adventures!)


Graduates of this camp have gone on to graduate at the top of their class in High School, College and Medical school, they have been Captains of their Baseball, Basketball, Wrestling, Hockey, Track, Soccer, Lacrosse and Football Teams. They are Doctors, Lawyers, Veterinarians, Nuclear Physicist, Professional Athletes and Musicians. Several camp alumnus have been U.S. National Tae Kwon Do Champions.

Who's invited?

Current students ages 7-11 are welcome to apply. (There is room for 10 students and one assistant.)
*Assistants must be Black Belts, 12 and older who have at least 5 weeks of Tae Kwon Do camp experience.


Cost

Students may attend full weeks or partial weeks.

Full calendar week: $300 ($60/day)

Any 4 days in a week: $250 ($62.50/day)

Any 3 days in a week: $195 ($65/day)

Any 2 days in a week $135 ($67.50/day)

Any single day in a week $70/day

Special offer for students who attend at least 15 days of camp:

Save $5/day if you register for any 15 days or more

Example:3 full weeks or 15 random days

A deposit of $50 per week or part week is required to save a place in the camp.

The balance will be due by the first morning of each week.

2020 Summer Camp Schedule and availability

Camp is open Monday - Friday, beginning June 22 and ending August 28.



*Students who attend a week of summer camp or the summer classes are guaranteed a spot in the fall session.

|

Pay online

|

Print a Camp Application

|

International Tae Kwon Do Academy

|

webmaster@tkd.net

|