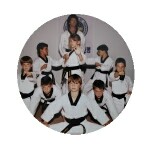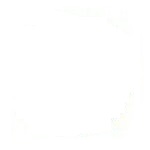 International Tae Kwon Do Academy
Master Instructor, Brian Malik
32 Tioga Way Marblehead MA
(781) 631-8504





Learn the world's most popular martial art from a Master Instructor. Tae Kwon Do is an artistic discipline, an Olympic Sport, and a system of self defense. Master Instructor, Brian Malik is a former US National Champion and former Head Coach of the Massachusetts Jr. Olympic Team. He has trained thousands of students including a dozen National Champions at this Marblehead Studio since 1985. Students here will do more pushups than the football team, more stretching than the track team, and while they train, they'll listed to talks on topics such as self-discipline, respect and perseverance. Students understand that their goal here is not to score points in a game, or win races but rather to develop strength, flexibility, concentration, coordination, respect, discipline and the ability to protect themselves. They also understand that developing these traits will help them win any race or game they choose to participate in, and succeed in any endeavor they choose to pursue.

Parents, if you are trying to decide on an extra curricular activity for your child, please consider this; when you send your child off into the world, you will not likely wish that your daughter had spent more time doing cart wheels or had learned a few more dance moves! When she's finally old enough to leave home on her own, you probably won't care if she's the best dancer at the party or club, you'll more likely want her to be able to protect herself when the party's over and she's waiting for the Uber driver to pick her up! You'll want her to be able to protect and fend for herself, respect others and have the self-discipline to succeed in whatever she chooses, and to deal with whatever comes her way. You'll want the same for your son; and no other extra-curricular activity even attempts to provide it.


| Home | About | Schedule | Free trial | Register | Belt requirements | Summer Camp | TKD.NET |

Weather related cancellations will be posted on our Facebook page.