The Tae Kwon Do Network
www.TKD.net
32 Tioga Way Marblehead, MA. 01945
(781) 631-8504
Adidas
Nike
Macho
Century
Proforce
Package Deals
Chest Guards
Head Guards
Foot Guards
Hand Guards
Other Guards
Shoes
Complete Uniforms
Uniform Pants
Uniform Tops
Belts
Equipment size guide
Uniform size guide
International and domestic shipping costs
---
The Adidas competition package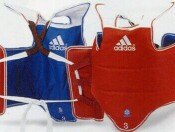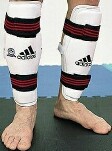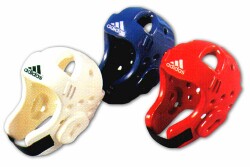 1 Adidas deluxe foam head (red, white or blue)
1 Adidas reversible chest guard (solid color)
1 pr. Adidas shin guards
1 pr. Adidas forearm guards

The Adidas competition package:
$154.95
Indicate your color and size preferences in the box above.
---
The Taekwondo fighter package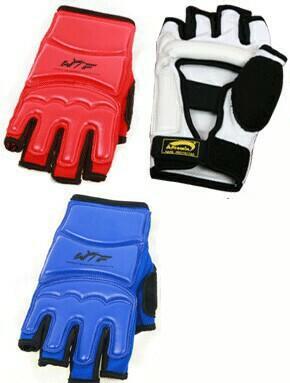 1 Pr. of WTF hand guards *WTF is the World Taekwondo Federation
*Hanji gloves are available in red white or blue
1 Pr. of Taekwondo foot guards *The KTA logo is on only the white guards
These items are made of impact absorbing EVA material.
Available in sizes: XS (child), Small, Medium, Large, X Large
The Taekwondo fighter package is:
$49.95
---